The Knocknagrave Environmental Centre – The KC for short – is an innovative solution for the next generation from Tydavnet Group Water Scheme in Co Monaghan, Ireland, where they have repurposed and reimagined a former school to provide a new kind of education. After completing a feasibility study in June 2022, W19 Design and I worked flat out to design and deliver a fun and engaging exhibition experience in two former classrooms, welcoming the first visitors in May 2023 for a special preview event followed by school groups from July 2023.
Water takes centre stage – both in terms of managing and conserving our water sources, and the importance to biodiversity and the impacts of climate change – through a wide mix of hands-on and digital interactivity and audio-visual experiences, complemented by a woodland walk, wildflower meadow and pond area with activities. Students are challenged to: deliver 'water' to different houses by changing valves in a large scale wall-mounted air pipes exhibit; 'fix the leak' in a fast paced Batak-style game; improve their score in a range of digital games about water use, recycling and sustainability, including 'Will it flush?' and a gardening for nature game – "This is better than Minecraft!" (Jack, age 10). A walk-in water pipe gives an immersive AV experience and a huge projection provides a mix of soothing nature backgrounds coupled with some thought-provoking quotes and poetry, from where students can find out more in the mini library or interrogate the 'Conservation careers' exhibit for ideas on green jobs.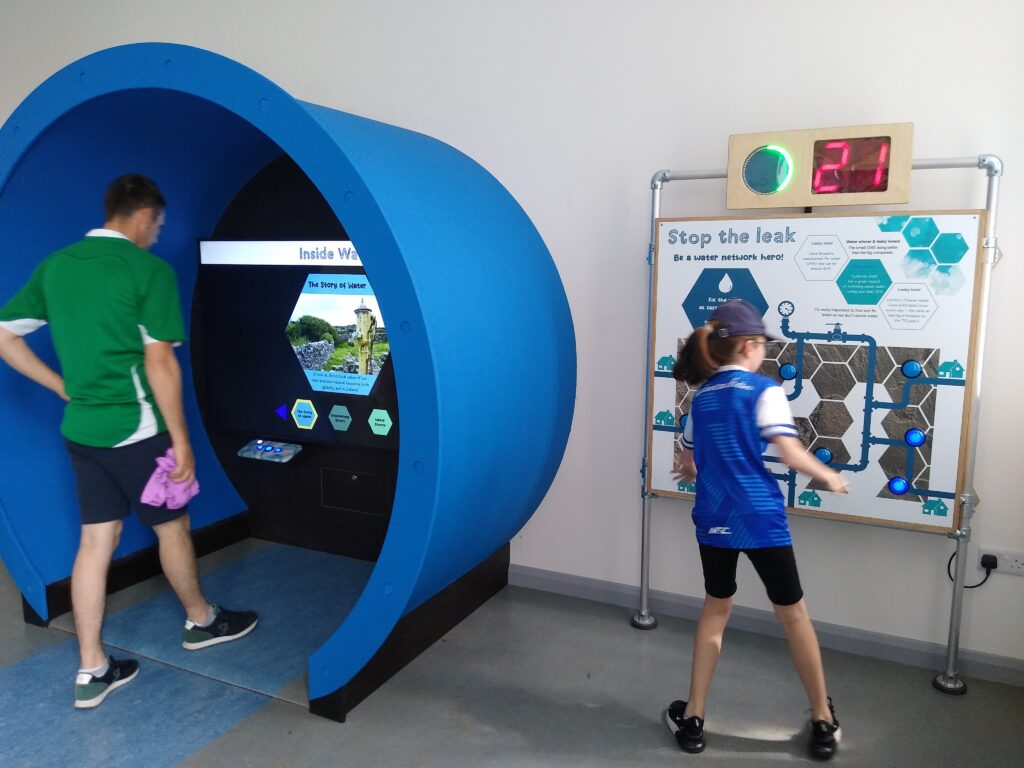 We are hugely proud to have delivered this project, working with staff of Tydavnet GWS and the local steering committee, and with support from select local trades and craftspeople, including the very talented Kevin McHugh Art for the large murals that set the scene for the interpretation and exhibits.
The National Federation of Group Water Schemes captured this footage on a preview open day in May 2023: