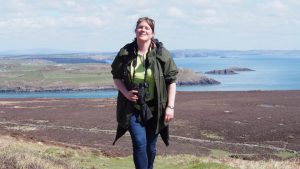 Marie Banks MRSB, CBiol – 19 years' experience
Proofreading, copy editing & copy writing
Interpretation planning and exhibit design, including access & audience plans
Visitor centre planning, including feasibility, fundraising support, operational plans and training
"My passion is wildlife and natural history, but I'll find a story in anything and interpret it appropriately for the audience."
Marie holds a degree in Biological Sciences and is a Chartered Biologist member of the Royal Society of Biology and a member of the Society for Editors and Proofreaders (SfEP). Her knowledge, along with practical experience in wildlife conservation and zoo animal keeping, has been applied to create engaging and innovative interpretive visitor experiences in the UK and abroad.
Marie was the Exhibition Manager for Wildwalk (closed 2007), a wildlife attraction and part of the At-Bristol Science Centre (now We The Curious), where she was responsible for the operation of a botanical house and multiple live animal displays as well as content for multimedia and hands-on exhibits and a suite of travelling exhibitions, engaging a range of audiences from the early years and families to schools and adult independent learners.
As a senior member of WWT Consulting, the consultancy team of the Wildfowl & Wetlands Trust (WWT), Marie's experience was applied to visitor centre planning and interpretation projects worldwide to integrate people with wildlife. Projects included the Cors Dyfi Biosphere Reserve in Wales, Landguard Visitor Centre in England, Tralee Bay Wetlands Centre and Ballycroy National Park Visitor Centre in Ireland, the Vallée de Mai UNESCO World Heritage Site in Seychelles, and masterplans for visitor centres in the UAE, Oman, Kuwait, South Korea, China and the USA. With visitor centre operational experience, Marie was able to offer on-going support and staff training in addition to applying her skills and knowledge to the initial design and implementation phases.
Marie has completed CPD training with the UK Association for Heritage Interpretation (AHI), the Visitor Studies Group (VSG) and the Society for Editors and Proofreaders (SfEP) and has delivered training workshops and presented at the annual conferences of the US National Association for Interpretation (NAI) and Interpret Europe. She is an active member of and currently the News Coordinator for Interpret Europe, which involves editing news stories from members from over 40 countries to produce a quarterly newsletter and editing and producing the annual conference proceedings as well as supporting the Social Media Coordinator and Managing Directors in other communications.
In addition to wildlife, Marie has a passion for travel and writing. Her first full length book to be edited and published was Driving Dark Africa – the journey of an accidental adventurer.
When not at her desk, Marie can be found exploring the outdoors, either on foot or by mountain bike, or floating above it all in her hot air balloon.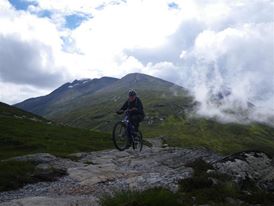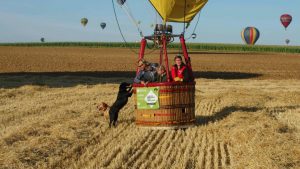 Contact: hello@zebraproof.uk

Twitter: @zebraproof

LinkedIn: marie-banks-zebraproof