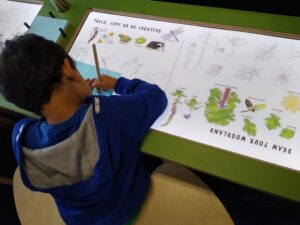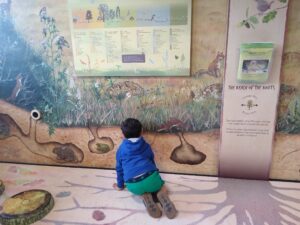 Will you go into the woods today? … This small centre, on the banks of Ruislip Lido, provides an introduction to the little-known ancient woodland habitat and National Nature Reserve on the edge of London and aims to encourage people to explore and experience some of the wonderful wildlife and amazing ancient crafts and history of the area. After a ten-month delay due to covid, it was fantastic to complete our installation of the new exhibits and setwork in May 2021 and a privilege to attend the official opening by the Mayor of Hillingdon in September 2021.
Visitors of all ages will be able to discover seasonal stories through a mix of exhibits – including Woodland Watch TV, a sounds of the woods audio post, seasonal story spinners, a tracing table to encourage looking closer and being creative, have a go at hurdle weaving, and a range of natural objects to investigate closely with magnifiers and a digiscope. They can also enjoy some quiet time with research and story books, plan a woodland adventure with physical and digital mapping options, or hunt the creatures in the burrows through 'peep holes' in the wall mural.
The project was made possible with a Heritage Lottery Fund grant to Ruislip Woods Trust with support from the Colne Valley Regional Park, and design and fabrication input from Visit Môr and W19 Design – thanks guys! The centre will be operated by London Borough of Hillingdon.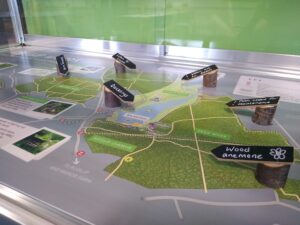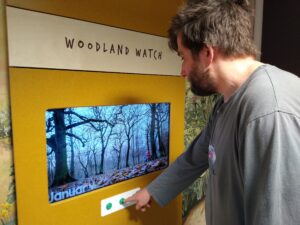 As an extension to this project, we helped to digitise some existing mapped walking routes, providing gpx files for visitors to download and use in their walking app of choice. We also created a selection of new mini walks to provide a taster of the wildlife and culture accessible from Ruislip Lido. The walks are available from the Colne Valley Regional Park website.